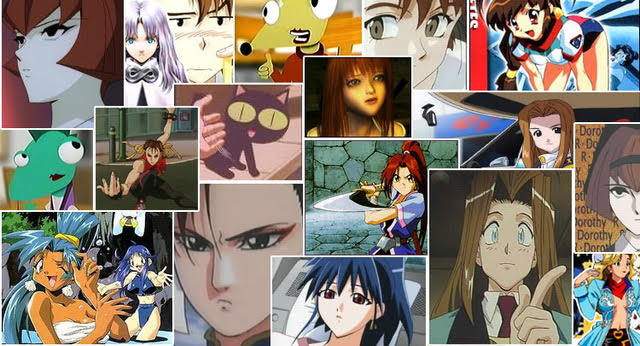 Lia Sargent has won an Emmy Award and a Golden Globe Award in the category of Outstanding Voice Casting for a Miniseries, Movie or a Special for TNT's Rough Riders. She received the Best Supporting Actor Award as Shoshone in the 2011 Film In The Key Of Eli at the Monaco International Film Festival.
Voice
In 1987, Lia formed her own voice-over company, OFF THE WALLA, where she employed at least 200 top-notch actors from all over the world, coordinating and voicing multiple film and television projects. She has dubbed more than 100 foreign live-action and animated films and written and directed the English dub for over 50 Anime releases and interactive games.
Additionally, Lia has combined her voice-over and stage skills performing in a variety of Radio Theatre Productions, including originating the role of Maggie O'Neal in Gene Autry's Radio Hour's production of WALK THE MOUNTAIN and portrayed 11 character voices for The Cornerstone Theater Group's Live Radio Show of IT'S A WONDERFUL LIFE.
Film
Ms Sargent has played opposite Whoopi Goldberg in BURGLAR, Peter Gallagher in AN INCONVENIENT WOMAN; Dabney Coleman in NEVER FORGET; in DAY ONE opposite Brian Dennehy and David Strathairn; THERE MUST BE A PONY opposite Elizabeth Taylor; SOMEBODY'S DAUGHTER with Nicolette Sheridan; and SPACE, the mini-series, opposite Harry Hamlin and Blair Brown. She was delighted to work under the direction of Bryan Cranston in the Educational Documentary KIDZSMART. She's had the pleasure to work on numerous productions with award-winning director, Phil Scarpaci, including IN THE KEY OF ELI and the 2019 release of LAUGH.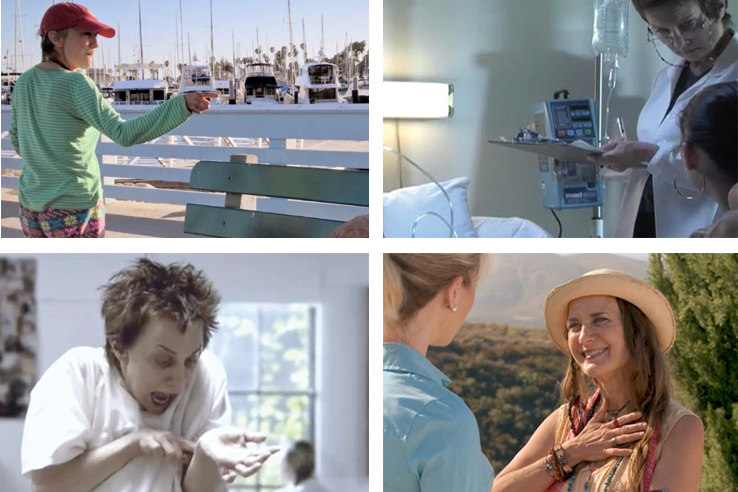 Theatre
Credits include Anna in David Mamet's BOSTON MARRIAGE, the portrayal of the young Dorothy Parker in the musical revue, YOU MIGHT AS WELL LIVE; Rose Kennedy in THE COLOR OF ROSE; originated the character Aunt Maeve in The Odyssey's production of THE ABBEY YARD, the "strong-willed, fiery" Euphemia in THE LIQUIDATION OF GRANNY PETERMAN; a four-character voice actor for Deaf West Theatre's production of ALADDIN; portrayed six characters in SPOON RIVER ANTHOLOGY; created and portrayed five characters for SOUP, SCHNAPPS AND SKETCHES; and played opposite her mother as Laura in THE GLASS MENAGERIE and Jessie to her Thelma in 'NIGHT MOTHER. In COLD HAND AND OTHER SHORTS, under Steve Apostolina's direction, she played Jo in THE PARTY.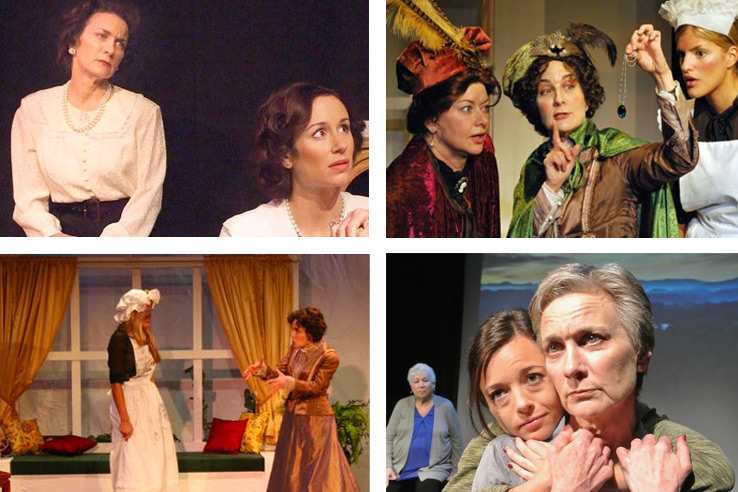 History
At the age of five Lia started dance training, studying Modern, Jazz, Ballet, Tap at the Dupree Dance Academy. She was also trained in Tango, African, Flamenco, International Folk Dancing, Salsa, Hip-Hop and Belly Dancing. At nineteen, she graduated from the Canadian Mime School, mastering such skills as Pantomime, Juggling, Commedia dell'Arte, Mask, Tumbling, Improvisation, Tightrope, and Unicycle. Ms Sargent then attended USC, studying theatre and acting with her mother/actress & acting coach Mary Carver. She continued her studies under the great Stella Adler and enjoyed priceless on-set experience working for and with her father, Joseph Sargent. Lia also had the good fortune to study with Yanci Bukovic, Bella Lowitsky and recently, Shakespeare with Armin Shimerman and Susan Angelo.
Lia was born and raised in Los Angeles, California, and comes from three generations of people who have contributed their various talents to the industry. Father, multi-Emmy award-winning director, Joseph Sargent: credits include Something The Lord Made, Miss Rose White, Warm Springs, Miss Evers' Boys, Sweet Nothing In My Ear and Mandela and DeKlerk. Features include Colossus: The Forbin Project, MacArthur and the cult classic original movie, The Taking of Pelham One Two Three. Mother, Mary Carver: Broadway actor (Shadow Box, 5th of July), film actor (Arachnophobia, Best Seller, Protocol) and starred as Cecilia Simon in the 1980's television series Simon and Simon, which ran for 8 years. Grandmother, Carmen Delmar: professional animation artist for Hanna Barbera, MGM and Mattel for 45 years. Great Uncles – James Nicholson: assistant director for over 50 directors from Alfred Hitchcock to Martin Ritt. George Jay Nicholson: multi-award-winning film and television editor. Sam Nicholson: cartoonist and animator who worked alongside famed Looney Tunes Director and Animator Robert McKimson. And cousin, Bruce Nicholson: two time Academy Award winner for visual effects on Empire Strikes Back and Raiders of the Lost Ark.